YOSHIKAWA offers peace of mind and reliable support to both End User and Brand
by providing diversified support and assuring permanent brand value.

When the customers lay down their seasonal new goods, our salesman will.
provide information or presentation. About several different kinds ofmaterial and style of woven name and lable package for customer.
Everyone want to more beautiful, so we use cosmetics and putting onbeautiful clothing.
Abouts spruce, if you putting on favorite clothing or wearing accessory, you will feel very confident and happy from your heart. So when you communicate with other people in this mood, the life would be very beautiful for everypeople.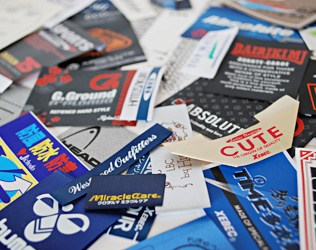 This's woven brand loge on the collar of clothing. Although lable very small, lable is important item as face of brand. Yoshikawa-inc co.,ltd mailnly projects are woven name, tag and wappen. And the asles to the objectives we provide other service about designing and making cataligue and package for the customers. We are not only make woven name or label by customer's request, but also we provide design proposal for new logo mark from developing new product. In addition, we provide other service. our design proposal and web advertisement would catch viewer's attention; and provide counseling service to customers, give them our suggest for increasing proceeds of the sale. And our proudut all would be made in environmentalists. So that is different with other company, and that is a key feature of our company.

Others also please look